Thalía debuted at the top of the list of Billboard's Top Latin Albums
Thalía debuted this week in first place on the list of Billboard Top Latin Albums with Amore Mio, the first album by Mexican singer since Habítame Siempre (2012).
The first single from the album is the romantic song Por Lo Que Reste de Vida. The album also features collaborations with rappers Fat Joe and Becky G.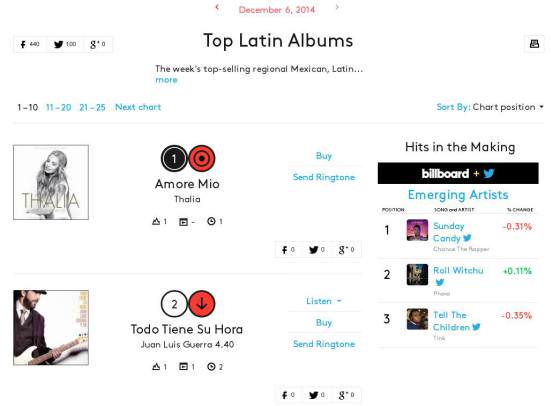 Source: Vida Latina