The music executive, married to pop star Thalía, has built or renovated 14 houses over the years.
The house was featured in Architectural Digest magazine March 2015 issue
Click here for HQ images
Tommy Mottola's Georgian-Inspired Estate in Greenwich, CT
Music executive Tommy Mottola is best known for guiding the careers of artists like Céline Dion and Gloria Estefan, but one of his lesser-known interests is real estate: The former chairman and CEO of Sony Music Entertainment has built or renovated some 14 houses over the years.
"It's really one of my passions", said Mr. Mottola, who quipped: "Instead of talking to you I should be having my head examined". His latest creation, a Georgian-style estate in Connecticut, is now hitting the market for $19.95 million.
Mr. Mottola, 67, and his wife, the Mexican pop star Thalía, moved into the Greenwich estate several years ago with their two children after spending about three years designing and building the house.
Mr. Mottola said he bought the 5.7-acre property for $2.85 million in 2010. At the time, the lakefront property was vacant and overgrown. "Unless you had a machete, you wouldn't know there was a lake there", he recalled.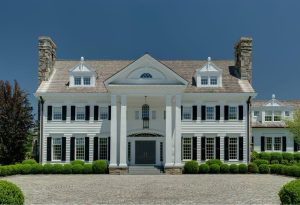 The exterior of the Georgian-style house, with a columned portico, is meant to reflect "the tradition of backcountry Greenwich", Mr. Mottola said. Inside, it has gallery-like, contemporary interiors to display the couple's art collection, which includes works by Andy Warhol and Keith Haring.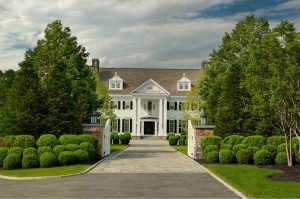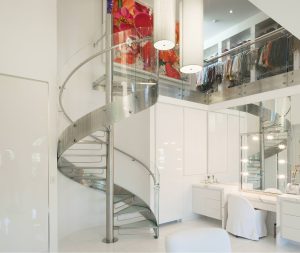 The nine-bedroom house spans roughly 12,300 square feet, not including a lower level that contains a gym, play room and beauty salon/massage room where Thalía gets her hair and makeup done, according to real-estate agent Lyn Stevens of Douglas Elliman Real Estate, who has the listing with colleague Robin Kencel.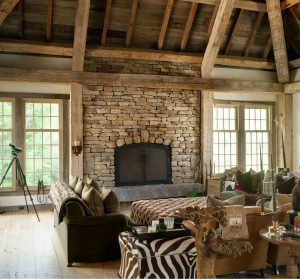 A large entertaining space the couple calls "the lodge" has 30-foot-high ceilings topped by a cupola. Thalía and Mr. Mottola each have their own two-story dressing room. The home's four levels are accessed by an elevator. A terrace with an outdoor kitchen and fireplace overlooks the lake, Ms. Stevens said.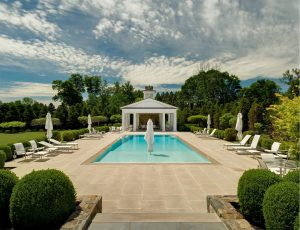 The gated estate also includes an outdoor swimming pool with a covered dining area where the family eats dinner most evenings in good weather, Mr. Mottola said. There's also a carriage house which Thalía uses as a recording studio. They also built a footbridge to a private island on the lake. "It looks like a Monet painting", Mr. Mottola said. The property is "like adult camp", Ms. Stevens said.
Greenwich, an affluent community about 35 miles outside Manhattan, saw a slowdown in 2016, but "we've been seeing some better traction at the high end", Ms. Stevens said. A home on Oneida Drive in Greenwich sold in January for $19.25 million, she said.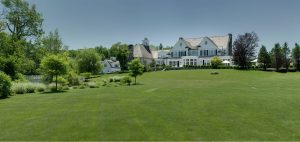 Mr. Mottola, co-producer of the Broadway musicals A Bronx Tale and Groundhog Day, said he considers this house to be his primary home. He's selling because he's planning to start construction on another home in Greenwich, along with new homes in Palm Beach, Florida and Aspen, Colorado, where he previously owned a ranch.
His constant desire for new homes, he said, "comes from my mother — we moved about 12 times when I was a kid. It's in my DNA".