MEXICO – At 43, Thalía is convinced: in life there is no age crisis. On the contrary. She says she is living totally uninhibited in "other great pleasure".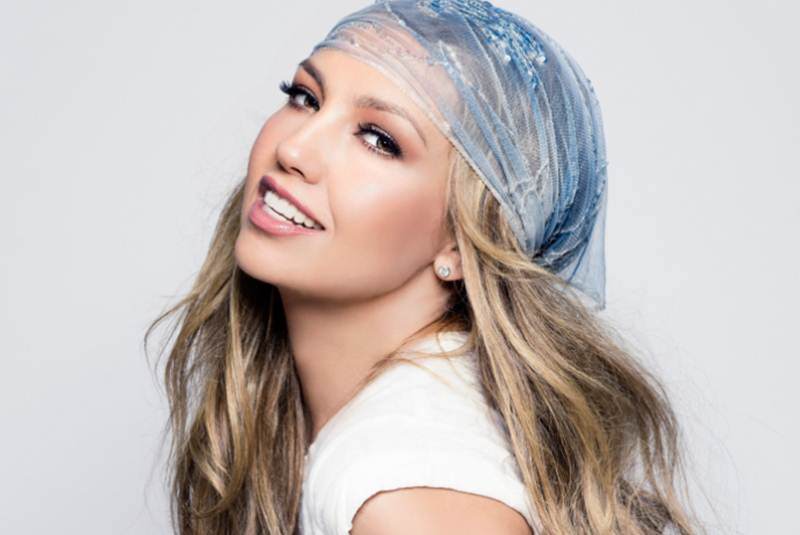 After recording a musical disc for children, the singer says she regained her wild and sensual side thanks to Amore Mio, his new new production.
"This disc is presenting a bolder influence, without taboos, more provocative and sexual Thalía", the singer told the media on Monday in Mexico City. "I feel comfortable in my skin, the woman I've become and what I have conveyed through music."
In the album Thalía participated as co-writer of five songs. Returning to her role as composer, she said, allowed her to return to "the wild side" that prevailed at the beginning of her career, when she created songs like Un Pacto Entre Los Dos, Sudor and Sangre.
"For some reason or another it was lost in time, and this album is the return of that aspect as the songwriter, to express myself through music and knows myself, there are things my parents really did not about know me" she said of the album's songs. "Right now this wild and sensual side was uncovered."
Published by Sony Music, Amore Mio launches worldwide on Tuesday.
It was produced by the singer alongside Armando Ávila. Together, they gave birth to a "very bold" production that mixes the wild side with acoustic dyes that have dominated the last two album of the singer Primera Fila, live and Habítame Siempre.
"It has those elements of live musicians, elements of unplugged (disconnected) and live, but with a little more programming," she said.
It also included a duet with rapper Fat Joe, and another teen singer Becky G and Cerveza en México, a Spanish adaptation of the song Beer in Mexico by Kenny Chesney.
On the participation of Becky G, Thalía said that she invited her to work after seeing her sing at a gala in which she recalled her beginnings in the entertainment world.
"I saw myself at her age there, with stars in her eyes. Right there I asked her contacts, she went to the studio and she rapped the song," said the singer who debuted at age 9 as part of child group Din Din.
The wife of Tommy Mottola said that she has never felt repressed or limited by her music, and needed to released a couple of productions totally focused on more romantic sounds because "I've always been honest with what I live, of what I am".
"In those moments that I've lived and now I'm living another circumstance, other moments in my life, other pleasure, another delights. I passed the hurricane very well" she said.
Part of this rapid change that allowed her to escape attributes to her personal and professional life where she has been and where she has tried her luck as an actress, host of her own radio show, book author and fashion designer.
"I have had a very rich life in good, bad, happiness and sorrow, in health and sicknes," said the former member of Timbiriche, who is releasing a second volume of her children's music project Viva Kids.
In 2015, Thalía is celebrating her 25 years since she debuted with a self-titled solo album, and the occasion will not go unnoticed.
"It's a lot of history that I have with my people, my fans, my Mexico, which gave me the first opportunity. We would celebrate big," she said.
Sources: Thalía retoma faceta provocativa en nuevo álbum (Associated Press via El Nuevo Herald), Thalía reinventa su lado sensual con nuevo disco (Periodico Correo)