Thalía was a special guest on November 9, 2014 episode of Va Por Ti. The episode was recorded on November 5. She performed the first single of her Amore Mio album, Por Lo Que Reste de Vida. She wears a beautiful dress by Furne One, a Filipino designer based in Dubai and usually dresses stars like Beyoncé and Katy Perry for their stage costumes.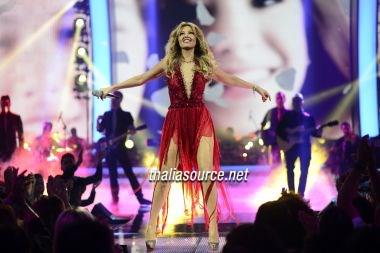 view more images from this album
HQ
Visit Thaliaesmivida.com for other promotional photos!