The Mexican singer talked with Publinews about her album Amore Mio, the socio-political situation in the country and hundreds of internet memes she's starring.
After she ventures in children's music last March, Thalía introduced the single Por Lo Que Reste de Vida, a song that served as a prelude to Amore mio her twelfth studio album which this week received a gold record for its high sales in Mexico.
"I'm making up for what will be Viva Kids 2. We're excited, I'm happy with the ideas that were embodied in the disc," said the singer and ensures that, from the conceptual to the music, this album uncovers her wild, sensual side and without taboos. Reflecting that she feels good. "I'm unleashed and calm; comfortable in my skin and the woman that I've become and I have conveyed it through music", she said.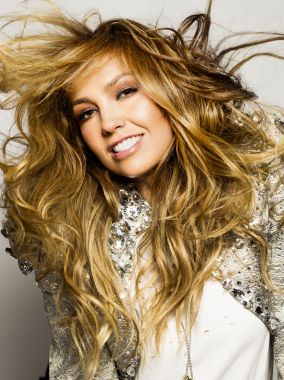 "There is everything: from romance of Thalía with heartbreaking songs, to the 'party animal'" she joked. The star of soap operas like Maria la del Barrio and Marimar participated in Grandes Temas de Telenovelas, a gala by Televisa in which several artists sang the classic themes of melodramas.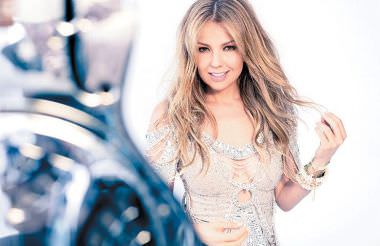 Before the arrival of a new boom with artists of Hispanic origin who are succeeding internationally, Thalía said it is a natural response to the growth of Latinos in the US. "Yes, a new wave are coming. Originally Tommy Mottola created it and is now returning, everything is a cycle. This is because there are a lot of attraction for us and our culture," she said.
For the singer, social networks are one of the most important aspects of her career to "communicate with my people and take these tools to spread positivity. The world is upside down and my responsibility is to use the positive side of life and project it", to which she referred to the violence scene in Mexico, with cases like Ayotzinapa. She and her family had lived firsthand the despair that the mothers of the students are living and expressed her solidarity. "Everyone hits us. My blessings, my support and my light and hopefully that justice and peace is made," she added.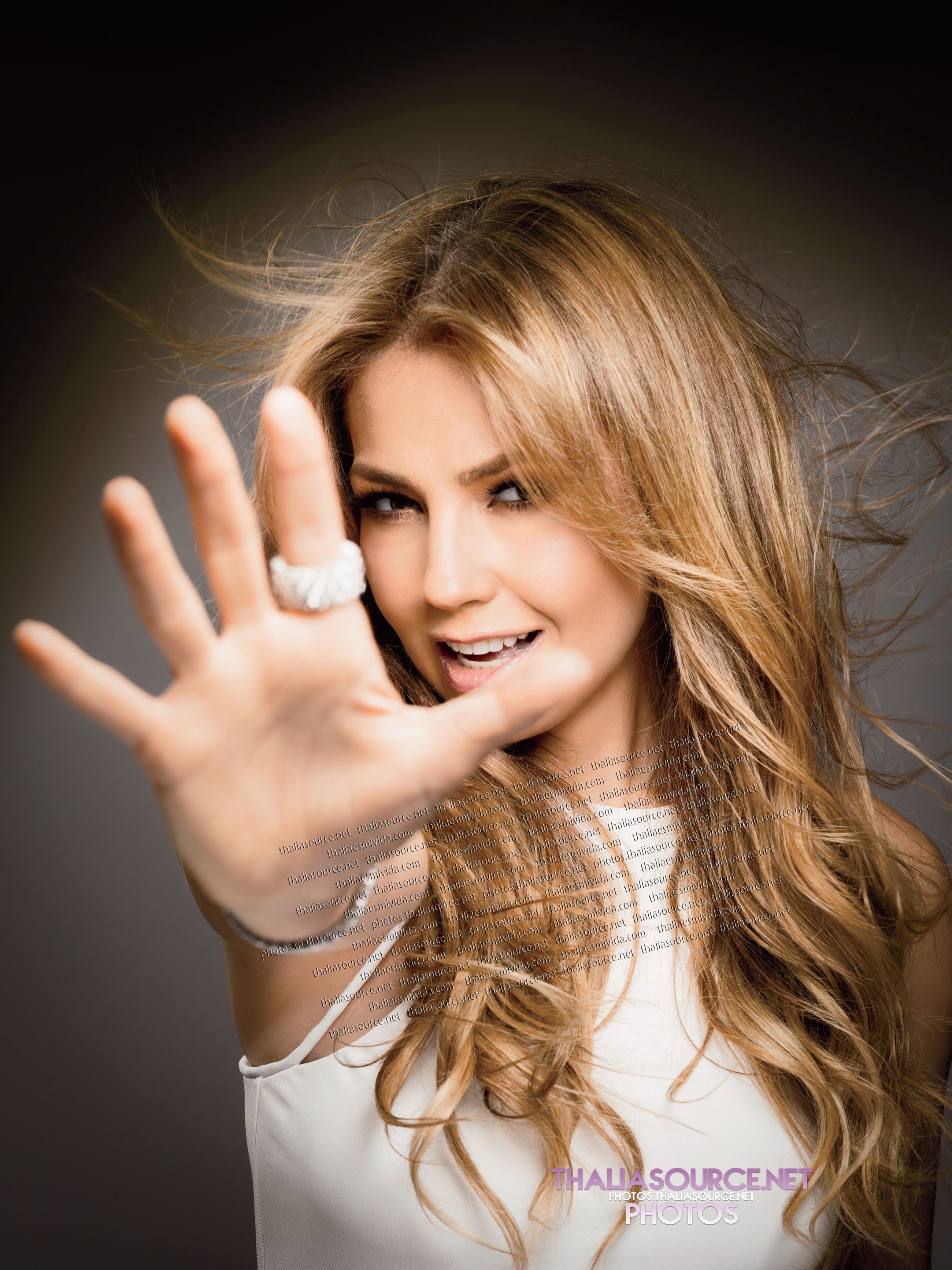 Thalía stressed the excitement as the protagonist of internet jokes. "I love memes. The Carmen Salinas and me are the best (laughs). I applauded the creativity of the people". In mid-2015 will begin the world tour Amore Mio [*do not believe the tour lol*]).
Source: Publinews