MIAMI, November 26, 2014 - Amore Mío, the first studio album in two years since Habítame Siempre (2012) of international superstar Thalía, has reached a number in sales in the United States.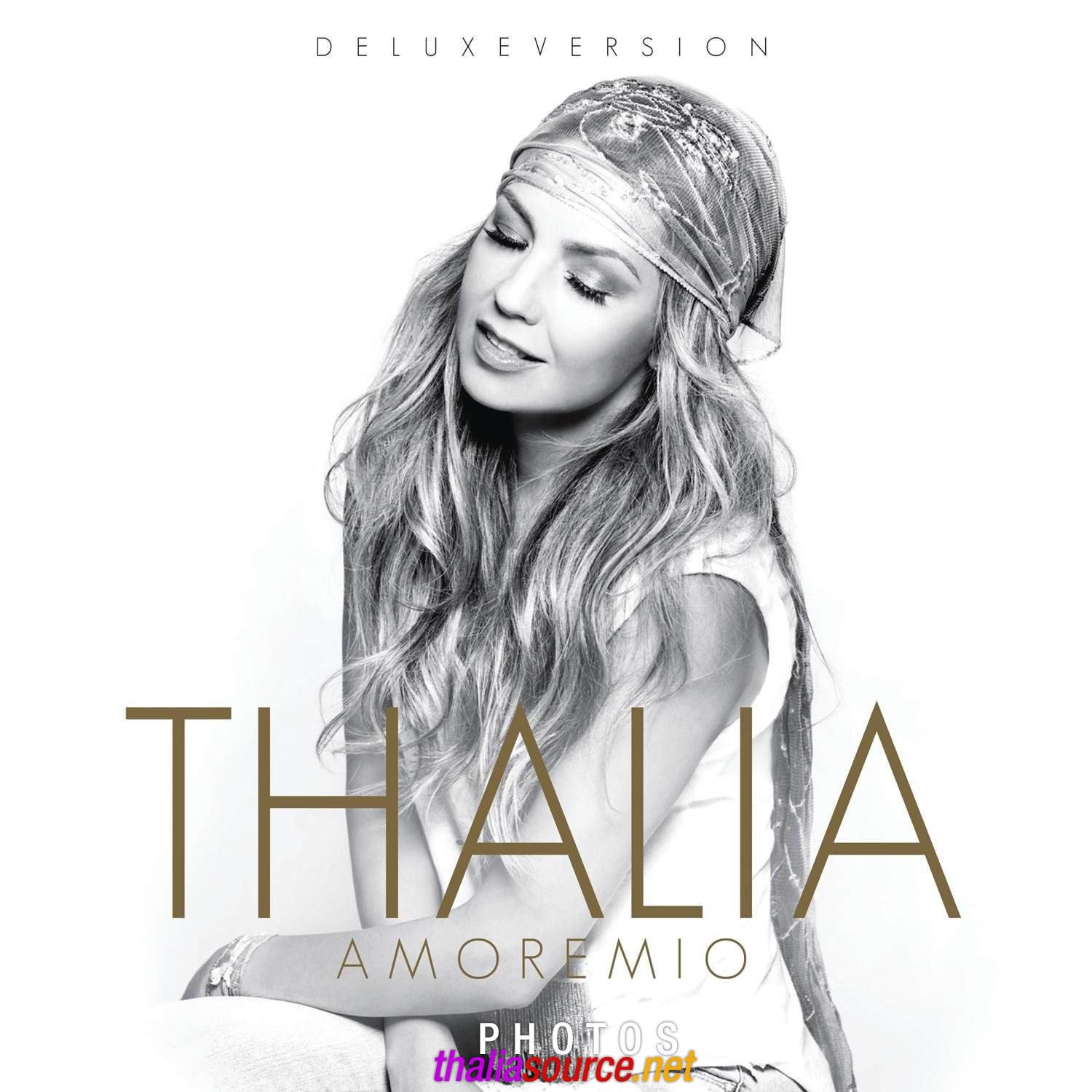 Additionally, in less than 24 hours, Amore Mio was ranked No. 1 in iTunes Mexico sales in its international launch on November 4. The week of release in the United States, November 17, the album also reached the number one in the United States, Japan, Brazil, Venezuela and Cosa Rica. Her first single Por Lo Que Reste de Vida written by Ricky Montaner, also climbed straight to number 1 on iTunes Mexico in less than 24 hours. And with the same record time, the video for the single reached number 1 on iTunes Latino in the United States.
"I am incredibly grateful to all my loves (my fans), they always give unconditional support with all my projects, especially, this album is so important to me," Thalía commented.
"This album was made in an atmosphere of happiness, harmony and much positivism. Everyone working on it we aim to spread happiness to anyone who will listen to it," Thalía said. Produced by Armando Ávila, Grammy Award and Latin Grammy winner among his other major awards, the album invites you to celebrate life and live the present with intensity.
Compared with the intensity of her earlier productions, Amore Mio presents an innovative and fresh musical architecture. Also, distilled in the lyrics of each song the characteristic of romantic side of Thalía and this time her sexy, bold, edgy and funny side. "Undoubtedly this disc is where I felt more sexual, free and secure", says the singer during her musical career who has been nominated for more than 150 international awards and has a world record in Guinness as person most awarded in one day [*Guinness - unconfirmed info or not true at all].
"The title of my album, Amore Mio, is an invitation to you, your first love, to pamper and love you. Amore Mio also represents the love I feel for my followers, which for years I have called them by that name. They are my loves, my love!" says Thalía who has over 14 million followers on Facebook, more than 6 million in Twitter and about 1 million followers on Instagram.
Additionally, Thalía returned with full force to her role as songwriter and invited great composers to work with: José Luis Roma, Ricky Montaner, Marcela de la Garza, Kenny Chesney, Carlos Macías, Marcus Lomax, Jordan Johnson and Stefan Johnson, among others. Stefan also has collaborations on this album. She rejoined forces with her friend and accomplice Fat Joe on the track Tranquila and sought complicity with Becky G on Como Tú No Hay Dos.
Amore Mío is a pop album with live musicians, making this a real production. The album is available in two versions and both went on sale simultaneously. Amore Mío includes 12 songs and Amore Mío Deluxe 14 songs.
Amore Mío is available in physical format and all digital stores (iTunes, Amazon, Spotify, Google Play).