Thalía, one of the most influential women in Latin America, presents exclusively her new work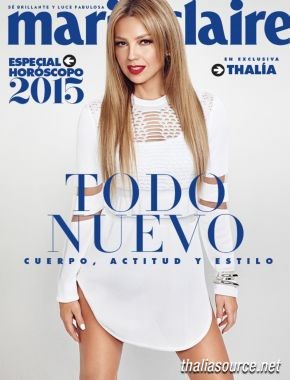 On the cover
: Thalía.
Photography
: Gregory Allen.
Fashion realization and coordination
: Alvaro Montaño and Alicia León.
Cotton dress, Alexander Wang for H&M.
Lycra blouse and metal bracelets, Julio.
Metal earrings, Vince Camuto.





view more images from this album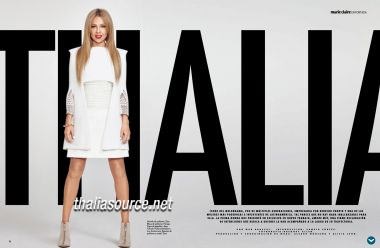 THALÍA
Icon of melodrama, voice of multiple generations, an entrepreneur in her own right and one of the most powerful and influential women in Latin America. It seems that nothing is unattainable for her. The prima donna exclusively introduced us in her new work, Amore Mío, a firm statement of intent dedicated to those who have accompanied her throughout her career.
by Mar Abascal. Introduction: Pamela Cortés.
Photography: Gregory Allen.
Fashion realization and coordination: Alvaro Montaño and Alicia León.
Polyester dress, Zara.
Polyester shirt, Mango.
Cotton and wool coat, Chihuah. Gold-plated bracelet, Aristocrazy. Polyester and metal shoes, Zara.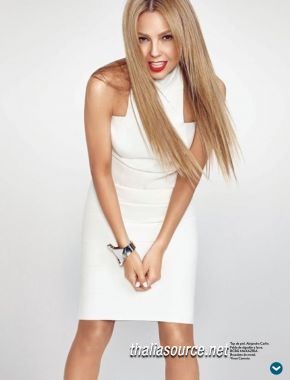 Leather top, Alejandro Carlín.
Cotton and lycra skirt, BCBG MAXAZRIA.
Metal bracelet, Vince Camuto.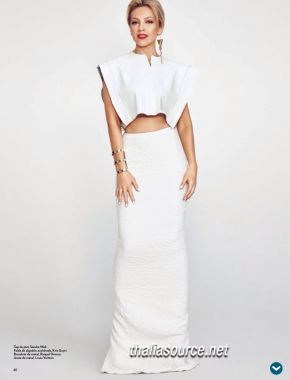 Leather top, Sandra Weil.
Padded cotton skirt, Kris Goyri.
Metal bracelet, Raquel Orozco.
Metal earring, Louis Vuitton.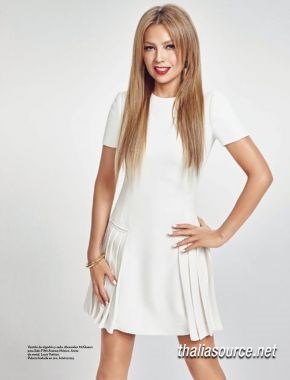 Cotton and silk dress, Alexander McQueen for Saks Fifth Avenue Mexico. Metal earrings, Louis Vuitton. Gold-plated bracelet, Aristocrazy.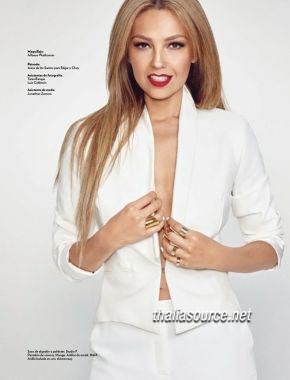 Make-up: Alfonso Waithsman
Hairstyle: Jesus de los Santos for Edgar y Chuy
Photography assistants: Tania Barajas, Luis Calderón
Fashion assistant: Jonathan Zamora
Cotton and polyester coat, Studio F.
Viscose pants, Mango. Metal rings, H&M.
Gold-plated ring, Aristocrazy.
The most loved actress and singer of Mexico confessed in a deep interview in which she introduced her new album,
Amore Mío
.
Living proof that love, talent and generosity are able to cross borders, Thalía, the cover star in the January 2015 Marie Claire Mexico and Latin America, we talked in an EXCLUSIVE interview how was her career over the years.
Through the lens of photographer Gregory Allen, the charismatic performer showed her sexy side in a series of photos in which the immaculate white queen of styles.
Outfits with structured silhouettes, textures, lace and laser cuts, accompanied by minimalist accessories to symbolize freedom and spiritual cleansing. An inspiration very ad hoc to start the year.
"We opted for a total white look. We wanted to play with simplicity; clean lines with unexpected details. Because at the end of the day, less is more", referred by coordinator of the fashion magazine, Alicia León.
The publication is accompanied by an interview in which Thalía herself shares her most intimate experiences.
"I have stage fright, I get sick like when children present her play in school," said the Mexican. Similarly, we talked about her new album called Amore Mío.
"It's a record that I invite people to live, to enjoy, to embrace life and happiness," she added.
Read the full interview in the printed magazine will be on sale at newsstands and convenience stores from the first week of January. One issue that you can not miss!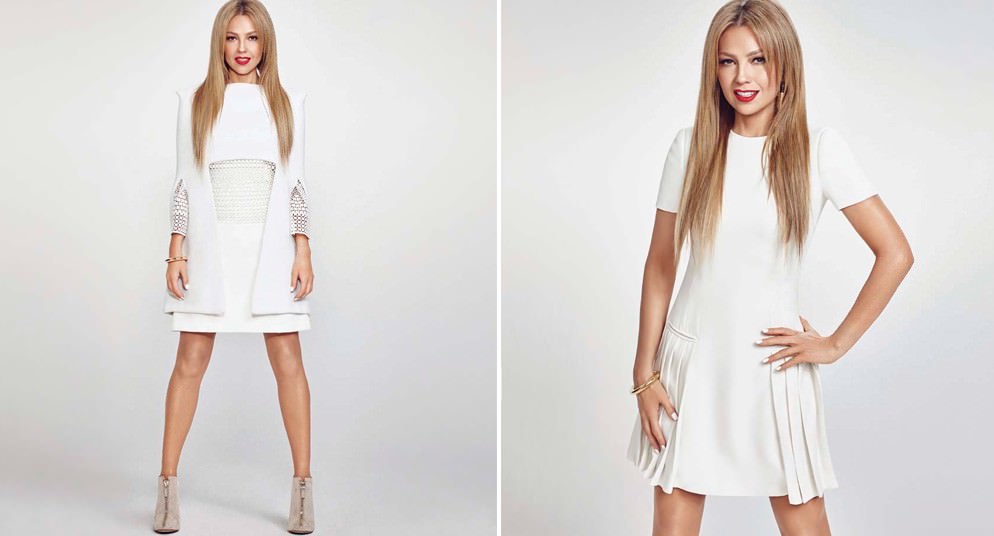 Source: EN EXCLUSIVA: Thalía para Marie Claire México y Latinoamérica - MarieClaire.com.mx, EXCLUSIVE! Thalia's Thighs On Marie Claire Mexico Will Have You Doubling Your Squat Reps! Ha! - Perez Hilton