Thalía is a featured presenter at the Global Retailing Conference 2015. The conference was on April 23-24, 2015 at The Westin La Paloma Resort and Spa in Tucson, Arizona. She presented on the conference's second day on Apr 24, 2015 at 8AM-9:15AM.
Other photos and videos: Thalía en la Conferencia Global Retailing 2015
More and other photos
I am so honored to have spent the last 2 days at the Global Retailing Conference at the University of Arizona. Such...

Posted by Thalia on Friday, April 24, 2015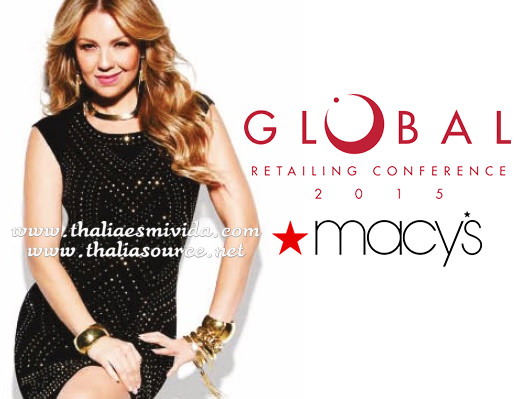 Thalía Sodi
Thalía Sodi is a dynamic singer, gifted actress and inspired businesswoman, who is an international superstar better known to her countless fans as just Thalía. This beloved Latina's career has spun almost three decades, which began when she was just 9 years old. She has sold over 40 million records worldwide. She has had 15 top 10 singles, 6 of which went to number one. Thalía has received numerous awards and accolades including, 2 Latin Billboard awards and several Premios Juventud awards.