Unintentionally, Thalia confessed that she suffered the loss of their babies
Not everything in life of Thalía is love, wealth and happiness.
The Mexican singer and actress revealed in an interview with Luis Alfonso Borrego, director of TV y Novelas USA magazine, that she had several failed pregnancies.
The revelation of the artist was during a telephone interview he had with the reporter, in which the singer told how happy and "committed" she is with her husband, music producer Tommy Mottola, who is the father of her two children.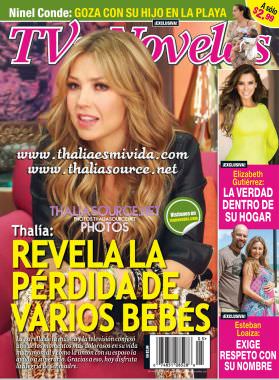 In an interview with TV y Novelas USA magazine, the singer said she had to overcome harsh things together with her husband Tommy Mottola.
However, when the reporter returned to Thalía's declaration of about losing babies, she regretted having revealed this information and would only say that despite that experience she is very happy in her marriage.
"How many babies were lost, Thalía?" Borrego insisted, to which the artist replied "I do not know why I said that", but the important point is that now her life is pure icing on the cake.