Thalía's Thalia Sodi Collection included in Macy's American Icons 2015 campaign. Photos and video below: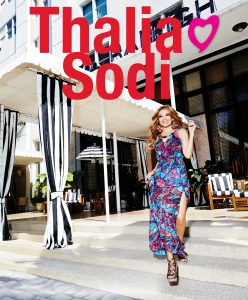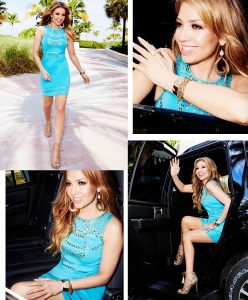 Thaliaesmivida.com: Thalía Sodi Collection in Macy's American Icons 2015 campaign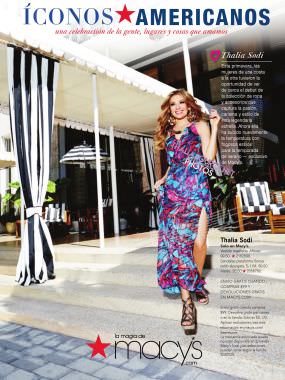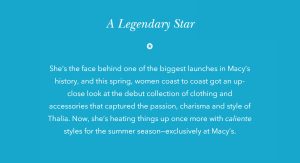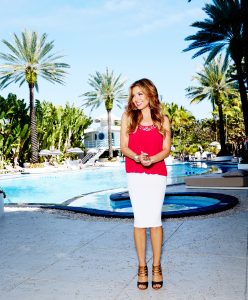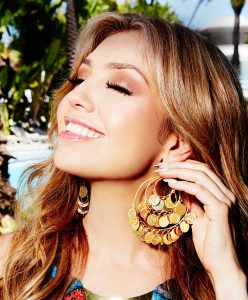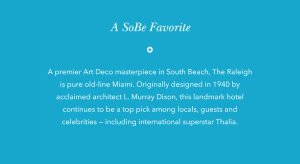 With a landmark Art Deco hotel in the heart of South Beach as a backdrop, the Thalía Sodi collection for American Icons exudes energy and excitement. Just in time for hot summer nights, Thalía Sodi offers customers a bold, vibrant collection of clothing, jewelry and footwear that is simply head-turning. Figure-flattering and feminine, the collection's dresses and separates make women feel confident and beautiful. The use of bright colors and vivid prints reflects the vivacity of Thalía, and the use of gold throughout the statement footwear and jewelry highlight the glamour and opulence of the range.