'Un viaje increíble' (An incredible journey) is the name of the video narrated by Mexican singer Thalía, together with UNICEF Mexico to encourage people to donate.
According to the World Health Organization, polio is a contagious disease that primarily affects children. Its transmission is given orally from person to person, it multiplies in the intestine and can cause paralysis. Although there is still no cure for the disease, the struggle of several organizations including UNICEF, are committed to every child to have access to the vaccine against polio.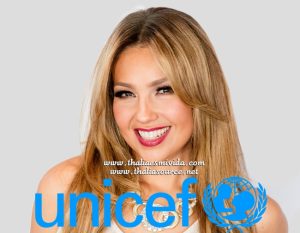 In order to raise awareness worldwide and to show people that polio is a current health problem, they created a video narrated by Mexican singer Thalía. In this video she urges people to join UNICEF in the fight against this disease. Donations that are collected are used to create and distribute 1.7 billion vaccines around the world annually.