As part of the promotion of her new album titled Latina, Thalía held a brief but emotional meeting with thousands of her fans in New York.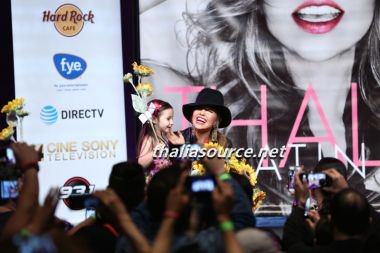 view more images from this album
HQ, UHQ
The Desde Esa Noche singer offered her few hours for an autograph signing at the FYE booth at Hard Rock Cafe in New York City in which she received some gifts such as flowers and cards with loving messages.
This event was announced by the singer herself through her social networks with a message inviting her audience to get her album to receive a bracelet that would allow them access to this event.
She wrote on her Facebook account which was shared, Thalía revealed that in addition to signing autographs, the lucky fans who won would be eligible for a private photo session with the singer.