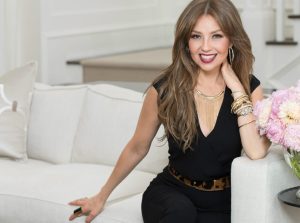 Let me begin by stating the obvious: I love leopard print. Whether I use it as a head-to-toe print, or just as an accent, there's something about leopard print that makes me feel powerful, in control, and very sexy.
I love leopard print so much that it just had to be a part of the Thalia Sodi Collection for Macy's. I've included it in everything from dresses to shoes, and even accessories! However, I know this print is not the easiest to pull off, so here are my five tips to make sure leopard print looks fantastic on you.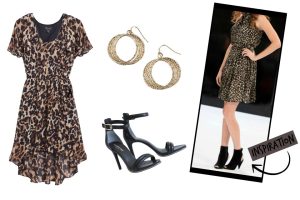 1. As a dress
Leopard print is very eye-catching, and sometimes women will not wear animal print in the fear of appearing too loud and showy. However, I think that with the right accessories, a leopard print dress can be very chic.
Start by picking a dress that flatters your figure and makes you feel comfortable. Then let the print speak for itself and keep your accessories to a minimum. It might be tempting to wear your leopard print dress with large gold hoop earrings, especially if you're like me and have hot Latina blood running through your veins, but resist the urge and you will look like a million bucks!
2. As a top
This is a safer, yet still eye-catching choice for any leopard lover. The same rules still apply with the accessories, but since the print will be limited to a smaller piece go ahead and wear a fun bracelet or two.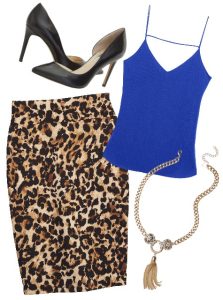 3. As a skirt
If you've never worn leopard print and don't know how to start, keeping this pattern away from the face might make you feel more comfortable. I am a huge fan of leopard print skirts that show off a woman's curves, that's why I love my scuba leopard pencil skirts so much. You can never go wrong if you pair it with a black top, or you could be more playful and wear it with a bright solid shirt.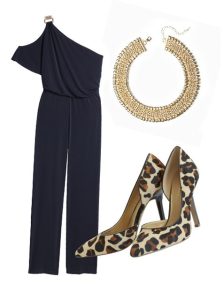 4. In shoes
Leopard shoes are so much fun! Every time you look down at your feet you're guaranteed to feel sexier, especially if you're wearing heels. I like to pair my leopard print shoes with solid colors, like red and black, or blue or green- whatever you prefer, just make sure the print and the rest of your outfit don't clash.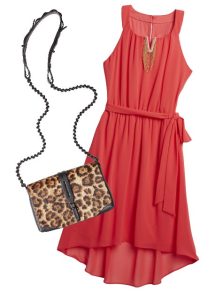 5. As an accessory
If you prefer to incorporate leopard print in a more subtle way in your wardrobe, or if you work in a corporate setting, you might be able to get away with a little bit of leopard in a small accessory, like a thin belt or a watch. To make a bigger statement, get a leopard print bag!
Whichever way you decide to wear leopard, just remember that, at the end of the day, is not about what you wear, but about how you wear it. If you feel good and feel confident, you're going to look amazing, no matter what you have on.