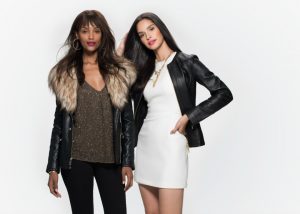 It's always nice to get away and spend some time with your girlfriends in one of the greatest cities in the world: New York City, the city that never sleeps! Some people might find the Big City overwhelming, especially with all the fashionistas around, but I promise you that if you look in your closet, you already have pieces that will make you pass for a real New Yorker, while you are out and about.
Here's what you could wear to Girls' Night Out in New York City.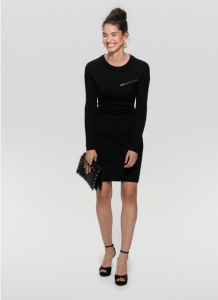 1. A Sweater Dress
As the weather gets colder, you're going to want to cover up a bit more. A fitted sweater dress will show off your figure while still keeping you warm. You can wear it with bare legs and booties, or if it's too cold, dark tights or knee-high boots.
2. A faux fur coat
If it's cold enough, amp up the drama with a faux fur coat in an unexpected color! Guess and Bar III always have great options this time of the year.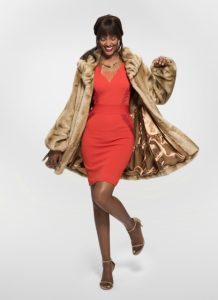 3. Skinny black jeans and a fun top
New Yorkers love to wear black often! Why don't you take a page from their book and pair your favorite black pants or jeans with an embellished top? Spending time with your girlfriends should always be a festive occasion.
4. A Little White Dress
Like I just mentioned, New Yorkers wear a lot of black. If you're looking to stand out, a little white dress will do the trick! Just be sure to pair it with more season-appropriate accessories, like boots and a jacket.
Remember to have fun with your accessories, and it is always a good idea to carry a small, dressy crossbody bag, because you'll want to have your hands free in case you go dancing!