Each girl must have in her wardrobe a little black dress capable of getting us out of any fashion emergency. At the beginning of the last century, women used to wear black exclusively during sorrowful moments. However, in the 1920's Coco Chanel transformed the idea of the depressive black dress into a sort of go-to women's chic uniform that today, almost 100 years later, continues to turn heads.
Take advantage of that black dress you have hanging in your closet by mixing it up with different pieces to create five totally different looks.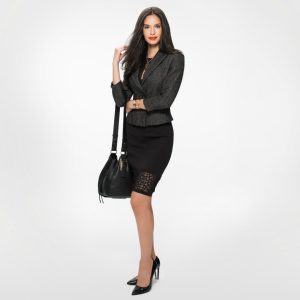 1. For the office
Of course you can wear your LBD at the office: black always looks regal, especially when you don't show too much skin. That said, make sure the length of the dress is work-appropriate, and at least hits your knees. Pair this dress with typical office wear: a blazer, a structured handbag, and a pair of not-too-high heels, and you will be office ready.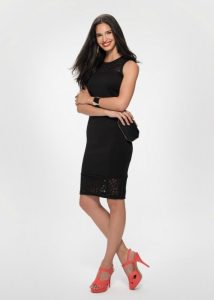 2. For after work happy hour
You can take your office dress into cocktail hour by leaving the blazer at the office and swapping out your low heels for sexier and higher ones, like stilettos in a bright color or animal print. I love wearing red heels with my LBD, it's a very sexy and captivating look! Keep a stack of bracelets and fun earrings in your desk drawer, and wear them to make your look seem more festive.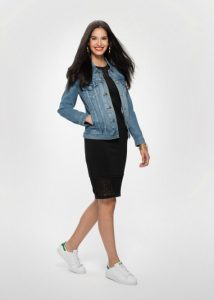 3. During the day
Sneakers are in this season, so take advantage of this trend to be comfortable and stylish by combining your Little Black Dress with sneakers. You can also use low ankle booties, or whatever it is you need to be comfortable all day. Another look we're seeing a lot of is vests, or denim jackets. Choose one, and instantly change the look of your LBD! If you live in a warm place, you can wear a fedora-style hat for a more weather-appropriate look.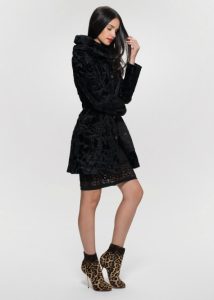 4. With a Long Coat
I love the idea of a Little Black Dress with sexy booties and a long coat. Very femme fatale.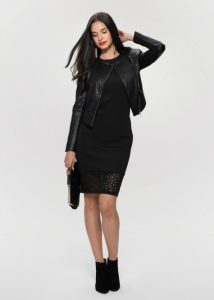 5. For a romantic dinner
Wear your Little Black Dress with a leather jacket, high heels and a clutch. Have fun with your accessories and make sure you feel beautiful tonight!