The temperature is quickly dropping, and I have been freezing these past few weeks! Here is what I like to wear when it's cold.
1. A Puffer or Down Coat
If you're trying to look cute when it's cold, puffer coats are probably not the first thing you think about, but they are great because they don't allow any cold air to get through them and many of them are water-proof. Pick one in an eye-catching color or with an interesting detail (like a faux fur trim) to stand out from the crowd.
2. A Sweater Dress
A sweater dress will not only keep you cozy when it's cold, but they will also make you look very trendy, as this style is highly coveted during the winter! Pair your sweater dress with cute accessories, like a Pom Pom scarf, ear muffs, and Thalia Sodi Collection faux fur booties.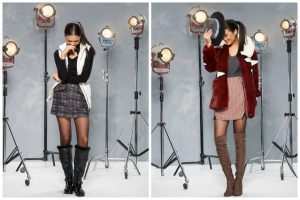 3. A vest
You must keep your torso warm, as most of your vital organs are there. This is why wearing a vest on extremely cold days is very important. Be kind to your body!
4. Faux Fur Coat
Faux fur will make you look and feel warm. Everyone needs to own at least one coat like this for special occasions when a puffer coat just won't do!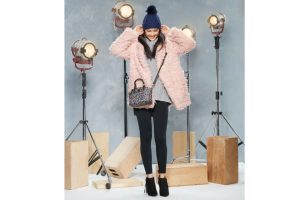 5. Fleece-Lined Leggings
Forget about jeans- you will freeze! Wear fleece-lined leggings under your long sweaters or skirts to keep your legs warm.
Extras
You need to keep your head, hands and feet warm, as body heat escapes from those areas. Invest in a good pair of leather gloves and wool socks. Also, feel free to get as many beanies and hats as you can to match all your different outfits!