Thalía is featured in the tribute CD/DVD to the Mexican band Los Baby's. Tributo a Los Baby's was release on June 16, 2017.
Watch in YouTube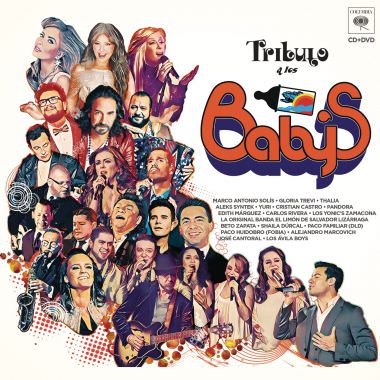 Thalía shared in her social media account few months ago that she's recording a music video and was known that it's for the song Triángulo. Those videos where deleted on her account later on. You can still watch the videos by clicking here.
The song is composed by Miriam Lewis and the Puerto Rican Bobby Capó (grandfather of Pedro Capó whom she had a duet on Estoy Enamorado from her 2009 album Primera Fila), who also composed Poquita fe, another cover that Thalía recorded for her recent album Latina (2016).

Estoy en medio de un triangulo
Sin solucion ni siquiera justificacion
Me enamore cuando la vi por primera vez
Sabiendola un imposible
Tambien en medio de un triangulo
Ella quedo porque igual que yo se estremecio
Comprometio su corazon y nunca penso
Que perteneciendo a otro
Poner sus ojos en mi
Eso hacia de nosotros
Culpables de convertir
Nuestro querer
En un triangulo, triangulo, triangulo
Nuestro querer
Estoy en medio de un triangulo
Sin solucion ni siquiera justificacion
Me enamore cuando la vi por primera vez
Sabiendola un imposible
Tambien en medio de un triangulo
Ella quedo porque igual que yo se estremecio
Comprometio su corazon y nunca penso
Que perteneciendo a otro
Comprometio su corazon y nunca penso
Que perteneciendo a otro
Poner sus ojos en mi
Eso hacia de nosotros
Culpables de convertir
Nuestro querer
En un triangulo, triangulo, triangulo
Nuestro querer
Triangulo, triangulo, triangulo nuestro querer