In an exclusive interview, the Mexican talked to El Especialito of her album, her passion for painting and immigration reform.
Wrapped by the New York cold, Thalía sounds more human than artist: simple, pleasant, owns an unusual naturalness for those dedicated to the entertainment world.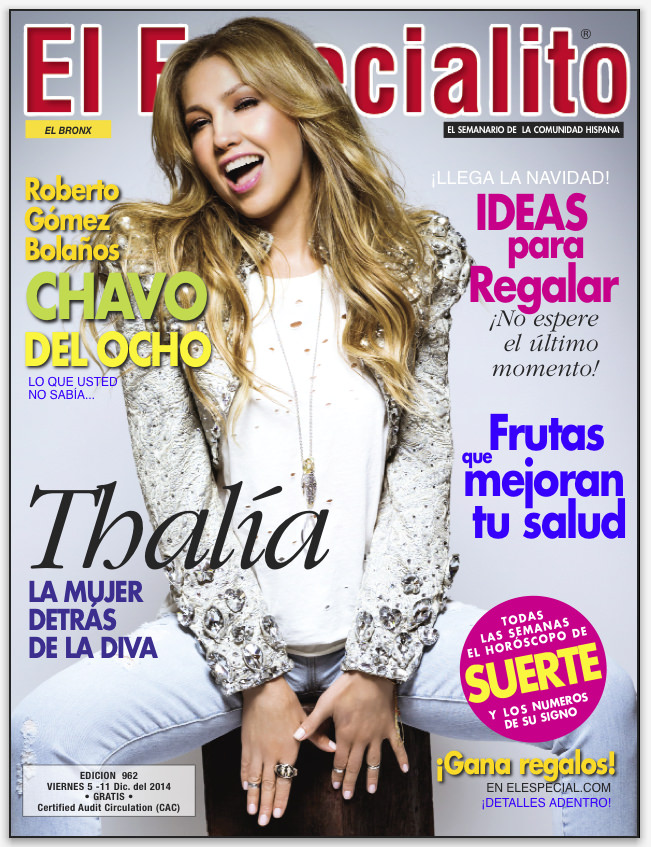 "I'm more than the fame and those magazine covers. Behind that image, there is a passionate woman who is a mother, wife, sister and friend. At that Thalía, the flesh and blood, they know very little," says without effort.
Her voice denotes a tight security in herself. Not for less. Since the beginning of her career she has been shown to critics of music and her 'haters' who always gets her way.
In 2008, after the poor sales of her album Lunada, many asserted that this setback would be the end of her reign. A year later, no makeup and jeans, she took over the Bank United Center in Miami to record live her mythical Primera Fila and shut mouths.
Today, reinvented and determined to break the mold, returns bolder than ever with Amore Mio, the album marks the return of the Thalía '90s, singer of subjects with a high dose of irreverence.
"Definitely this disc contains a lot of passion and self-esteem. The songs invite you to feel free, sensual and sexual. They have no taboos. So as I feel at this stage of my life," says excitedly.
But Thalía not only talk about music. During the telephone conversation, she expressed her discomfort by slow immigration reform. "It struck me that they mislead Latinos with this issue," she says.
Immigration reform, an unfulfilled promise
Although she did not like to talk about political issues, she is aware of the influence she can exert of her opinions to the public that follows her, bothered with the current landscape of immigration reform. As a Latina, she think about the future of the Hispanic community that remains undocumented and without assurance in the country.
El Especialito: During your last visit to Mexico, you expressed your dissatisfaction with the slow pace of immigration reform. In your radio program, you emphasized a lot on this subject.
Thalía: It's something I will not tolerate. I feel that everyone is searching to get votes.
The Hispanic community works very hard in the US to succeed. It is not fair that they make false promises.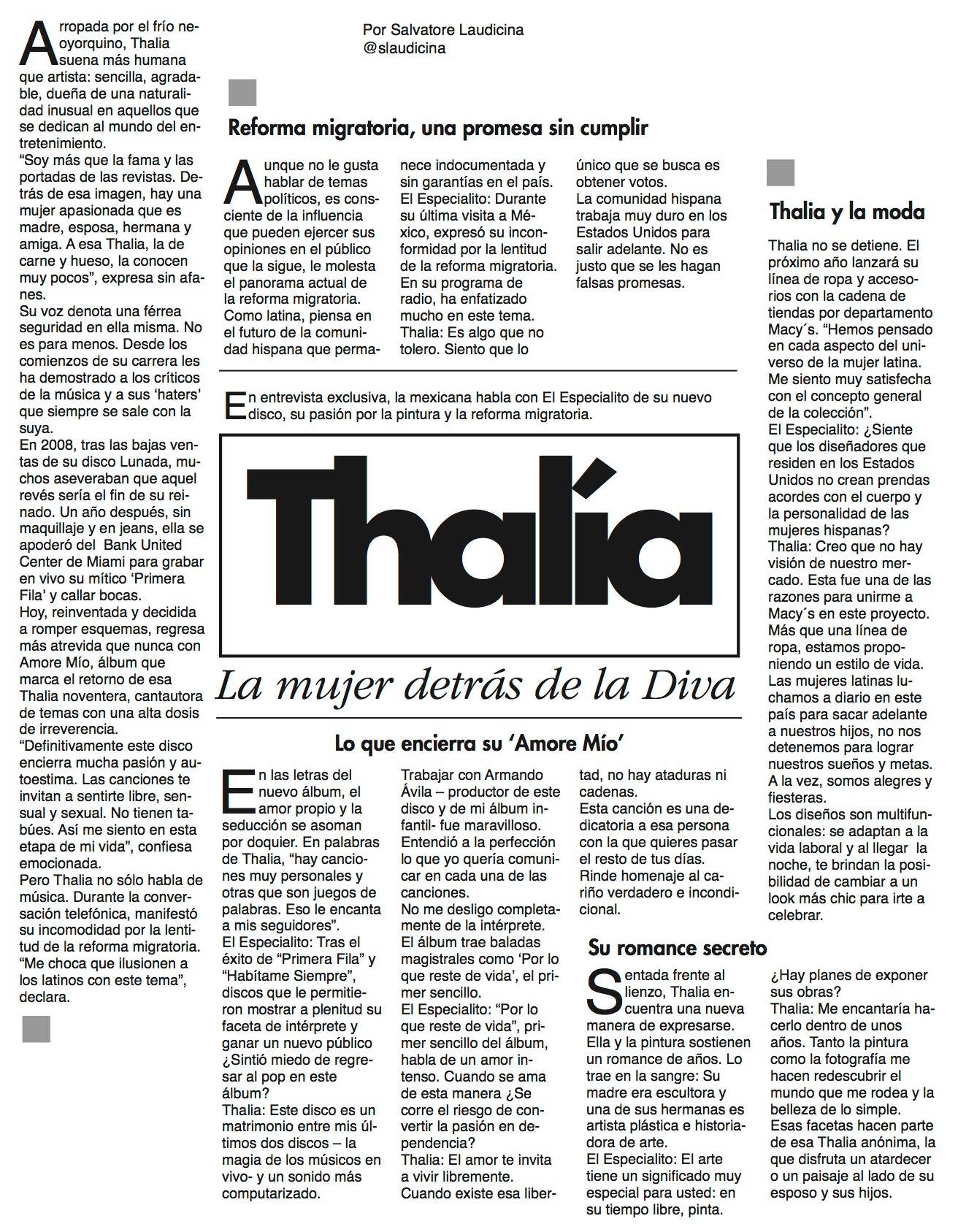 Source: El Especial