Thalía featured in Hola Mexico magazine December 24, 2014. This interview first appeared in Hola Venezuela November 20, 2014 issue.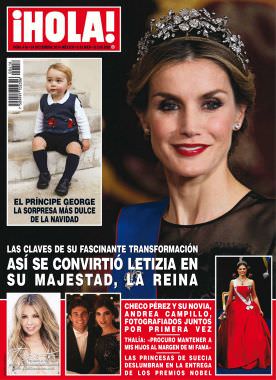 Thalia: "I try to keep my children outside my fame"
Return to recording world with Amore Mio, an album that invites you to see the positive side of life
THALÍA REVEALS THE SECRETS OF A PERFECT MARRIAGE
"Tommy and I respect and love each other and every day we are faithful to our commitment"
"My priority is my children: Sabrina, who is seven years old, and Mateo, three. I chose to be famous, but my kids did not. So I keep them apart from it."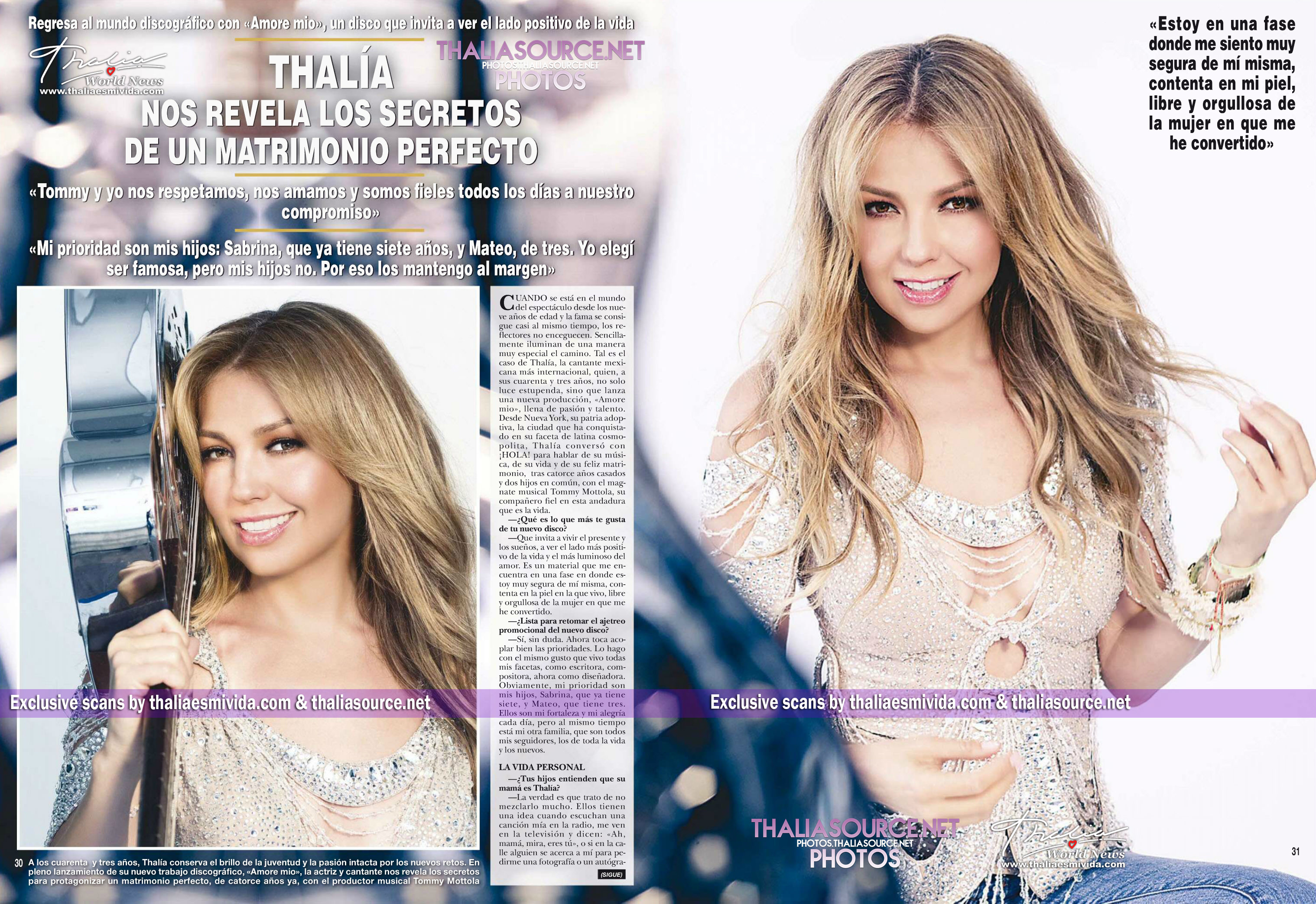 At forty-three years old, Thalía retains the glow of youth and passion intact for the new challenges. In the released of her new album, Amore Mio, the actress and singer reveals the secrets to star in a perfect marriage, fourteen years already, with music producer Tommy Mottola
When it is in the entertainment industry since she was nine years old and fame is achieved almost simultaneously, the reflectors did not go blind. It simply illuminate in a very special way. Such is the case of Thalía, the international Mexican singer, who, at forty-three years, not only looks great, but launching a new production Amore Mio, full of passion and talent. From New York, her adopted country, the city that has conquered in her role as cosmopolitan Latina, ¡HOLA! talked to Thalia to talk about her music, her life and her happy marriage, married after fourteen years and two children together with music mogul Tommy Mottola, her faithful companion on this journey that is life.
What do you like best about your new album?
It invites you to live the present and the dreams, to see the more positive side of life and the most luminous of love. It is a material that is me at a stage where I'm pretty sure of myself, contented with my skin, happy where I live, free and proud woman that I've become.
Ready to resume the hustle of promoting of the new album?
Yes, definitely. Now it is firmly priorities. I do it with the same gusto that I live with all my facets, as writer, composer, now as a designer. Obviously, my priority is my children, Sabrina, who is seven, and Matthew, who is three. They are my strength and joy every day, but at the same time there is my other family, who are all my followers, the longtime and new.
THE PERSONAL LIFE
Your children understand that their mom is Thalía?
The truth is that I try not to blend it much. They have an idea when they hear a song of mine on the radio, see me on TV and say, "Oh, mama, look, it's you" or whether on the street someone approaches me to ask me a picture or an autograph. I will not expose much to my world precisely why, because it's mine. I chose to be famous, my kids do not, so I keep them apart from it. It is that at some point they will put together the pieces of the puzzle and they will understand everything that's about their mother and also what their father in the music industry.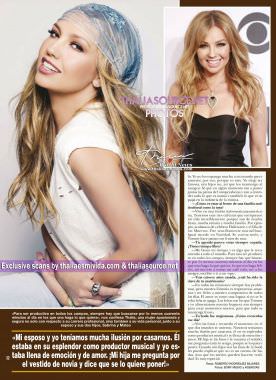 What is it like being in front of a multicultural family such as yours?
I live in an Italian-Mexican-American fusion. We have these three cultures that enrich my life that are incredibly lots of fun, great music and great family. For example, we just celebrated Halloween and Día de los Muertos (Day of the Dead). It was simply wonderful. The same happens at Christmas. Cooking molé, and Tommy make pasta with seafood.
Your agenda seems always fully booked. Do you have free time?
I look for my time, and it's something that I recommend to everyone. For one to be productive in all fields, always look at least, forty minutes a day in which one do what one want, what makes us happy, so either it is going to get coffee alone, seeing friends, write or go to a "spa".
After fourteen years being married, what has been the key to your marriage?
In every relationship there are always problems, but our formula is to respect, to love and be faithful to our commitment every day. Love is like a fire: without wood a fire goes out (Proverbs 26:20). The logs which Tommy and I fed to our fire is always to create new moments, to keep everything fresh.
Your wedding was majestic. Do you remember as it is that day?
I see the photos and remember the time when two worlds unite. We got married we had a lot of illusions, the splendor as a music producer and full of emotion and love. My daughter sees the pictures and loves the dress; I wondered whether I still have it, because she wants me to put it on. When my children see the wedding photos I can explain to them that it is not a fairy tale, but dreams can come true. It is very special.