In an exclusive interview the Mexican singer revealed to Quién how her life has been after 15 years of marriage and in addition, she posed with her husband Tommy Mottola.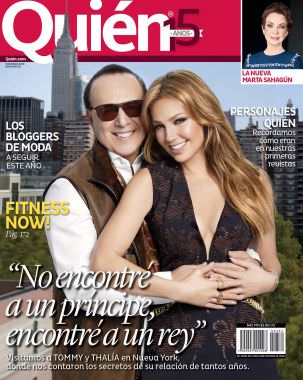 view more images from this album
[divider]
Backstage for "Quien" magazine - New York City - October 14, 2014:





view more images from this album
[divider]
More photos from the shoot by Uriel Santana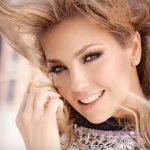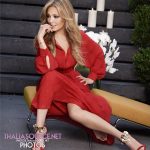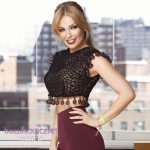 [divider]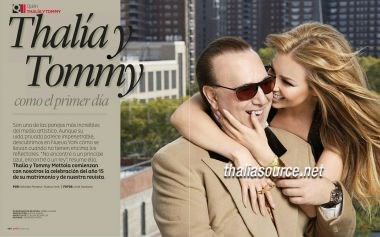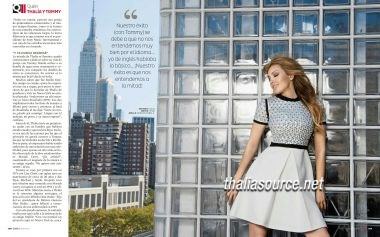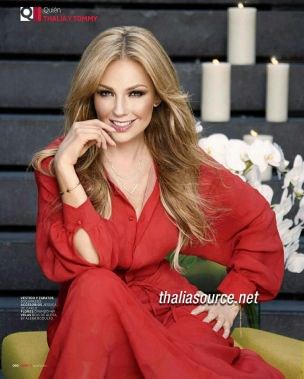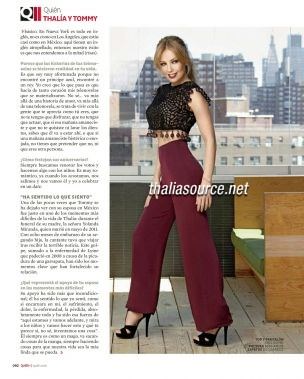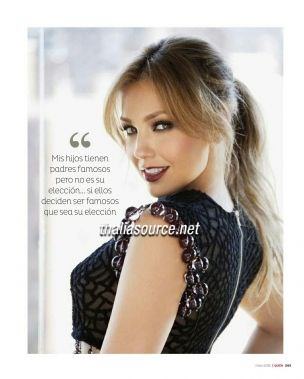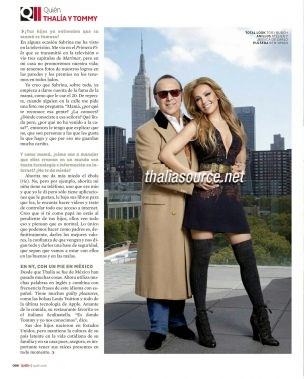 Here at Quién magazine we're celebrating our anniversary, we turned 15 years old, and to begin the festivities our first cover of 2015 is one of the most stable couples in the showbiz: Thalía and Tommy Mottola, who walked to the altar the same year that our first edition saw the light.
Although the private life of Thalía and Tommy seems impenetrable, we discovered in New York what they are like when there are no spotlights on.
Thalía's eyes light up when we begin to discuss her life with Tommy. Sipping her water bottle between review and comment, she shares the details of how they met. Her smile is the same as the day of her wedding.
Many know that it was Emilio Estefan, their mutual friend, who organized them a blind date, but few learned that the Thalía's decision to stay and live in New York was not planned: "We dated for a year while I was shooting Rosalinda (1999). We were traveling every weekend to Miami to see each other and then at the end of Rosalinda, he said, 'Come this summer, spend it here with me'. I went with 12 suitcases, my dog, and never returned", she confesses.
What did the support of your husband represent in difficult times?
His support has been more than unconditional; he has felt what I felt, as if he were embodied in me, suffering, pain, illness, loss, absolutely everything and has been the force of "we are here and we are going forward, and look at children and we'll do this and what do you think, yes, you know, we'll come up with something."
Source: Quien