Thalía shared some photos in her social networking sites that's she's preparing an upcoming project which is lending her voice for the Latin American release of Minions. She will voice the main villain Scarlet Overkill.
Meanwhile, voice actor Jesus Guzman tweeted with a photo of Thalía revealing the project. The said tweet however was deleted, but you can see the deleted tweet by clicking this link.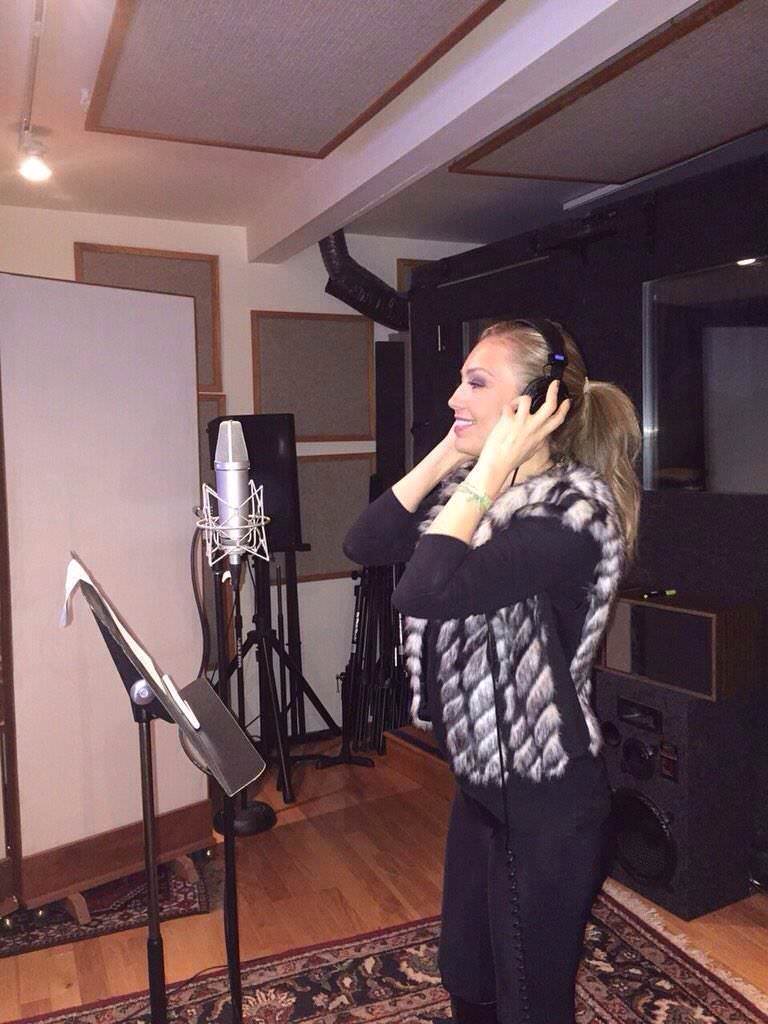 Guzman's wife Paola Felgueres, current vice president of Dubbing House, tweeted to Thalía:
Gracias @thalia fue rápido, emocionante y divertido! Nos vemos en Mayo!

— paola felgueres (@paolafelgueres) January 30, 2015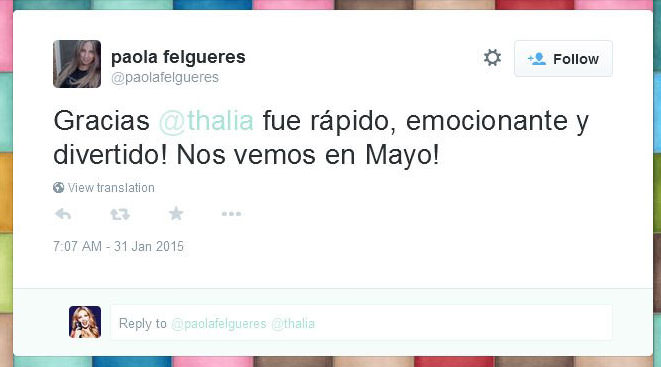 Dubbing House also posted the following:

Minions will be release this year on July 10 (USA). Sandra Bullock will voice Scarlet Overkill, the villain of the film, and Jon Hamm will voice her husband, inventor Herb Overkill for the English release. Thalía's voice will featured in the Mexican and/or Latin American release on July 2015.
Stay tuned at thaliasource.net & thaliaesmivda.com for more information about Thalía's project!