Thalía is featured on HBO's documentary The Latin Explosion: A New America along with other famous Latins artists such as Marc Anthony, Gloria Estefan, Jennifer Lopez, Ricky Martin, Rita Moreno, Pitbull, Romeo Santos, Shakira; John Leguizamo narrates the documentary and will debut on November 16. It was also screened on Seattle International Film Festival on November 4 (free screening, RSVP here)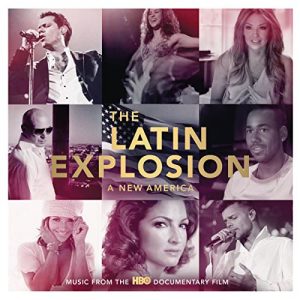 Digital and physical copies of The Latin Explosion: A New America music from the HBO documentary film was released on December 4, 2015 on Amazon (digital), Barnes and Noble (CD). Her song Te perdiste mi amor duet with Prince Royce is included in the album.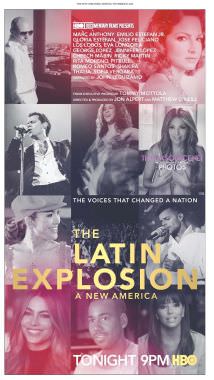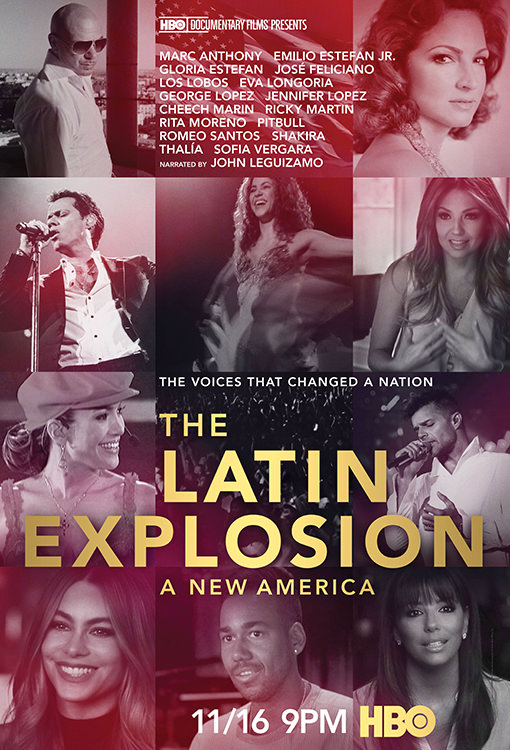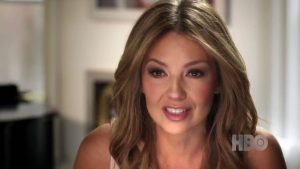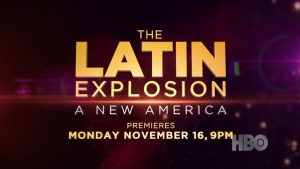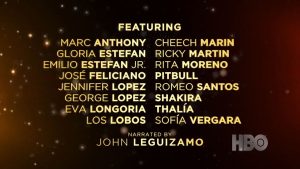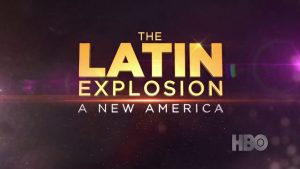 "THE LATIN EXPLOSION: A NEW AMERICA," A CELEBRATION OF LATINO MUSIC, TO DEBUT NOV. 16 ON HBO AND HBO LATINO AND BE SIMULCAST IN LATIN AMERICA AND THE CARIBBEAN; TOMMY MOTTOLA IS EXECUTIVE PRODUCER
HBO Documentary Film features Grammy-winning artists, including Marc Anthony, Gloria Estefan, Jennifer Lopez, Ricky Martin, Rita Moreno, Pitbull, Romeo Santos, Shakira, Thalía and many more; John Leguizamo narrates
NEW YORK, Aug. 25, 2015 - With more than 50 million Latinos now living in the United States, Latinos are taking their seat at the table as the new American power brokers in the world of entertainment, business, politics and the arts. As Latinos' influence in American society has soared, they have entered mainstream American culture, and the proof is in the music.
Executive produced by legendary music mogul Tommy Mottola, THE LATIN EXPLOSION: A NEW AMERICA features a dazzling array of artists at the center of Latino cultural power and influence, including Marc Anthony, Emilio Estefan Jr., Gloria Estefan, José Feliciano, Eva Longoria, George Lopez, Jennifer Lopez, Los Lobos, Cheech Marin, Ricky Martin, Rita Moreno, Pitbull, Romeo Santos, Shakira, Thalía and Sofía Vergara. Narrated by John Leguizamo, the exclusive presentation debuts MONDAY, NOV. 16 on HBO and HBO Latino, and will be simulcast in Latin America and the Caribbean via HBO Latin America.
"We have assembled the largest array of Latino superstars ever in a film telling a powerful story of their history and immigration, politics, and rise from a small minority population to the most critical demographic in the United States," comments Mottola. "Latinos spend 1.3 trillion dollars a year, making them one of the most powerful groups of consumers today. Latinos played a large part in the outcome of the last election and will certainly be a larger part in the upcoming 2016 election. There is no doubt in my mind that by 2025 we will have a Latino president.
"Working with Richard Plepler and Sheila Nevins at HBO has been one of the best and richest experiences of my career, and there could be no better home for this film and its important message than HBO," he adds.
THE LATIN EXPLOSION celebrates the artists and visionaries who have exploded onto the U.S. music scene and gone on to become global superstars, showing how they have influenced every aspect of American society, from culture to politics to the economy. The film ranges from the cha-cha and mambo crazes of the '50s, with Desi Arnaz and Rita Moreno, and the edgier '60s, reflected by Carlos Santana and Jose Feliciano, to the exciting new sound of salsa in the '70s and the emergence of superstars Gloria Estefan and Emilio Estefan in the '80s. THE LATIN EXPLOSION also spotlights the Latino boom of the late '90s, led by Ricky Martin, Shakira, Mark Anthony and Jennifer Lopez, and today's hottest stars, Pitbull and Romeo Santos. Some of the featured artists discuss how their crossover hits have played a role in defining the American experience, setting the stage for today's Latin Explosion.
THE LATIN EXPLOSION: A NEW AMERICA is directed and produced by Emmy(R) winners and Oscar(R) nominees Matthew O'Neill and Jon Alpert; created by and executive produced by Tommy Mottola; executive producer, Sheila Nevins; supervising producer, Sara Bernstein; produced by Xochitl Dorsey; edited by Gladys Murphy and David Meneses; producer, Jeb Brien; consulting producer, Dan Chaykin; music supervisor, Linda Cohen.