The Mexican artist has a new album, Latina, which offers a fiery fusion of Caribbean rhythms like bolero, reggae and vallenato: a novelty in her long career.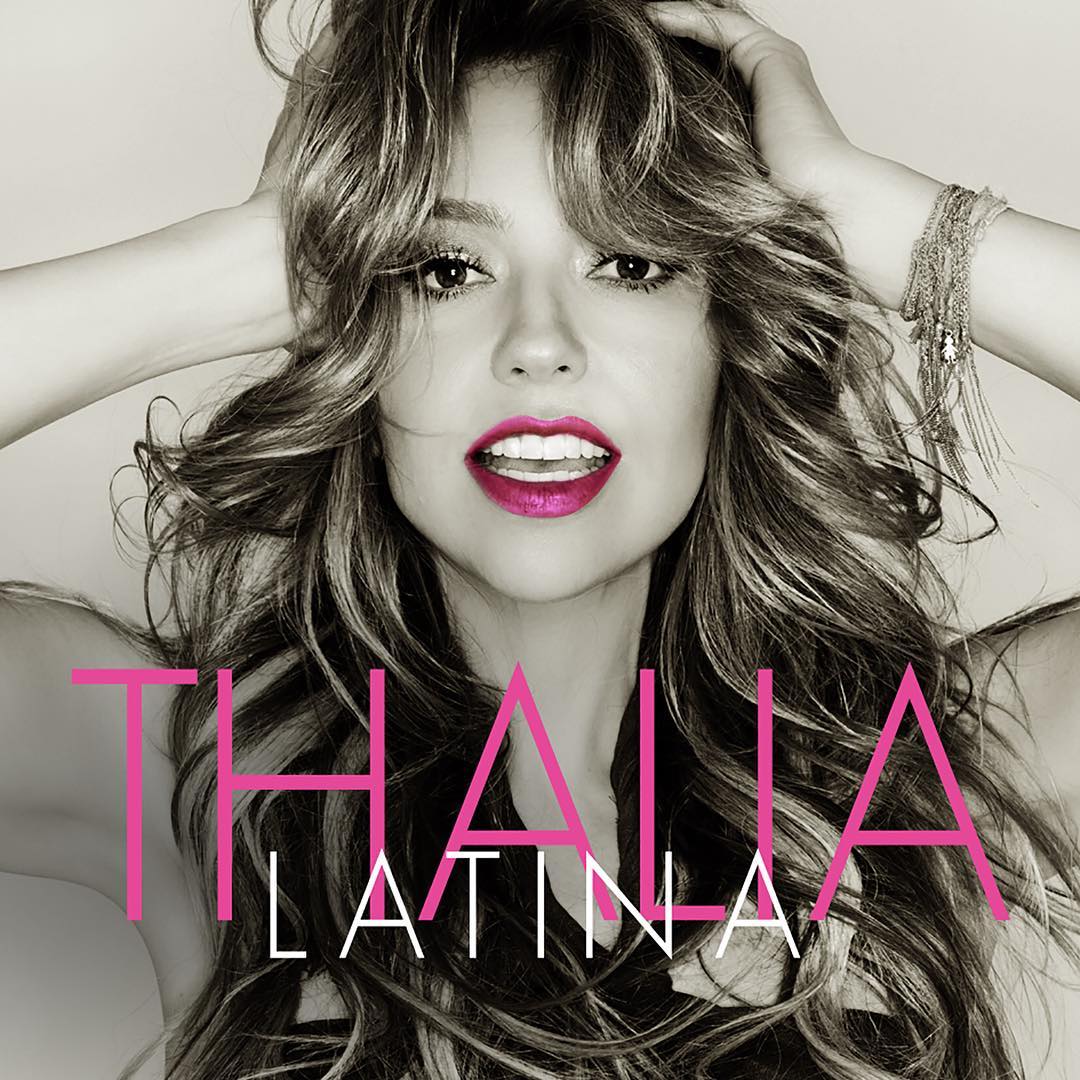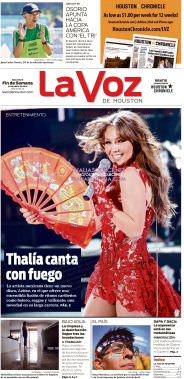 Surrounded by young and with electrifying Afro-Caribbean rhythms. This is how Thalía is on her new album, Latina, which goes on sale in the United States on May 6.
"One is different each day, one is different from what it was a month ago... you are changing and understanding life differently and absorbing new tastes and flavors, professionally and personally," said the Mexican singer of latin-pop and ballad-pop in a telephone interview from Miami, where she was promoting her album.
"In this case what I wanted to do was to present who I am at this time in my life and how I am as a person, as a being, and at the same time where I come from, my roots, my neighborhood," Thalía adds.
In her new album, Thalía presents songs Desde esa noche, La movidita, De ti, Vuélveme a querer, Todavía te quiero, Frutas, Pena negra, Tiki Tiki Ta (Uno momento), Todo (Poso Se Thelo), Te encontraré, Poquita fe, Enemigos and Vivir junto a ti.
Latina has a genius producer of Afro-Antillano music, the Puerto Rican pianist Sergio George, a worldwide reference in the genre.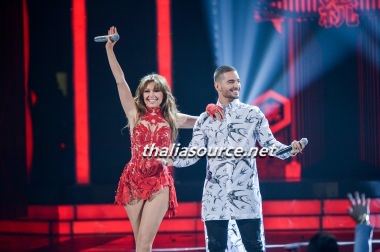 The young legion
So they summed up the disc by doing duets, Thalía and Sergio George called like the Colombian reggaeton artist Maluma, the Colombian vallenato singer Silvestre Dangond, the Puerto Rican reggaeton artist De La Ghetto, the Cuban reggaeton artist Jacob Forever and the Jamaican reggae singer OMI.
In Latina, Thalía does a musical tour through the Caribbean, visiting from the reggae and up to bolero, the salsa and vallenato. All passed through the pop genre.
The album, detailed by the singer, exposes the pride she feels for the culture of Hispanic people.
"I am proud that the rhythms that we have were so varied, so diverse, that all can be combined into a production (album) and that's what I wanted at this time at the hand of Sergio George," explains Thalía on the result of the success of Latina.
Change in voice
The combination of the two bore fruits, as Thalía sings and plays in a different way to that of her previous albums, sporting a greater range of register that are out of halftones that characterized her.
"I think we reached a way of interpreting the songs in an open manner, from the soul, without fear, simply telling the stories," explains the actress about her passionate way of singing in Latina.
And she abounds: "Sometimes you want unscreened (blind) with voice, high notes, amplitude, but when you do the soul it is when it's best".
Thalía reveals that over the years she had acquired new techniques for singing and developing the voice.
"I love to always learn, meet new teachers... vocally, in everything," says the famous artist.
Selection of guests
Having Sergio George as a producer reveals the level of excellence that Thalía wanted to have on her album. As a producer, he is the mastermind for iconic artists of Afro-Caribbean rhythms like Puerto Rican salsa artists India, Tito Nieves, Marc Anthony, Charlie Aponte and the Dominican-American bachata artists Leslie Grace and Prince Royce.
"Sergio George has a great sensitivity for our Latin music... and he also understand the urban (reggaeton), pop... The two had a stunning connection to make this record and find the arrangements of the songs, to interpret them. We work on this record about six to eight months," Thalía reveals.
The singer says that the process of selection of the guests to appear on the album is something very irrational and more of the emotions.
"I did not think... when we had the song, and we had the perfect arrangement as we wanted it, there we said what was needed is another voice in this or that subject, an accomplice, and we're out collaborating with everyone, very organic," says Thalía on the way she searched for unique guests like Maluma or Dangond.
In her long recording career, Thalía has been characterized in her productions to include an item which has significance that is greater than the others for personal reasons. In Latina, it is the bolero song Poquita fe.
"The one that touches my soul is Poquita fe... totally a bolero that gives me the longing of my childhood, because that was the rhythm that I suddenly heard in my neighborhood when we were walking to church or the market... For me that song evokes my childhood," Thalía reveals. "Evokes my origins!".
Another song in Latina to which Thalía gives almost the same importance is Frutas.
"It's a super-positive, happy song... it has a message about the empowerment of women, to see life in a more positive way, to reinvent, to dare. I like that message a lot," explains Thalía on another song that "touched her soul".
The selection of songs for the album, explains the singer, was made from a list of hundreds of songs that she received through her record company, others proposed by Sergio George and some she discovered it herself.
The only thing that passes the screening are the songs, she details, that have a cheerful and Caribbean aesthetics.
Of the title and politics
The title of the new album of Thalía is not a by chance product. The singer reveals she very well thought out it to reflect in one word of the Latin community and culture of the strength they are gaining in the world, in general, and in the US in particular.
"I feel that at the moment our Latin culture is in effervescence, it is on everyone's lips. We are putting ourselves in music, acting, in business and even politics. We as a Latin culture move so much in the world, so it is something natural to call this album like it," Thalía said.
Ariadna Thalía Sodi Miranda-Mottola, real name of the 44-year old artist, became a US citizen in 2006 and, in the next presidential elections in this country (US), it says that Latinos represent a very powerful force in the election. "Our role is very important because there is no doubt that the Latino vote moves the needle for the president of this country... those votes, which are millions, are extremely important," she concludes.