In recent telephone interview with The Associated Press, the American singer spoke about his new single Acércate and confirmed that next is to record music video with Thalía for her song Todavía te quiero.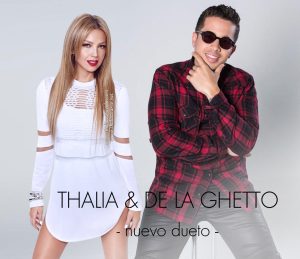 As for his recent collaborations he highlighted the pop reggaeton Todavía te quiero of Thalía, which the video will be film this month in New York, said the singer.
"When they told me 'Thalía wants to record a song for the album' I could not believe it, I thought I was dreaming or thinking it was a television joke", said the musician. "She called me at my personal phone, there we were talking almost an hour and I felt very humble. For me it is an honor and I am extremely grateful to be on her album". The full interview can be read in the newspaper El Universal.