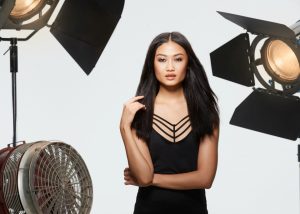 Now that we live in a time when selfies are de rigueur and we would do anything for a good Instagram picture, it's more important than ever to know how to properly do your make-up for photos. Here are some tried-and-tested ideas:
1. When going somewhere you know you are going to get your photo taken, like a night-time wedding, you must apply a foundation with extra coverage. Be sure to select one that doesn't have SPF, as it can bounce off the light of the flash, making your skin look extra pale. Not a good look.
2. Just because photos are one-dimensional doesn't mean your make-up should be. Contour your face (I like using the Anastasia Beverly Hills Contour Kit) to define your features, and to make your face look slimmer, if you wish.
3. After contouring, make sure your T-zone (forehead, nose and chin) is completely matte. Bring a compact powder, or blotting paper, with you to make sure there's no shine in this area. If you want to use highlighters (like "Watt's Up" by Benefit Cosmetics) you can apply a little down your nose, but keep the T-zone matte.
4. Chapped lips don't look good in photos or in real life. Exfoliate them with a soft toothbrush after you brush your teeth, and apply a healing lip balm or petroleum jelly. This step is especially important if you're going to apply a color lipstick.
5. Lastly, even though it doesn't have much to do with make-up, if you're going to get your picture taken be sure to not drink red wine, as it stains your lips and teeth, and ruins your whole look!
P.S. If you're new to make-up, check out my previous post on Make-up Advice for Beginners!